Hey everyone,
As previously mentioned, we will have an updated timeline and schedule for all of you by the end of this week. We thank all of you for supporting us during these uncertain times and hope each one of you is staying safe.
That said, we want to give you a bit more information regarding our Improve section. It's the least we can do to take your mind off of the situation for a few minutes. Improve is truly a revolutionary feature that we are offering and we cannot wait to bring it to you.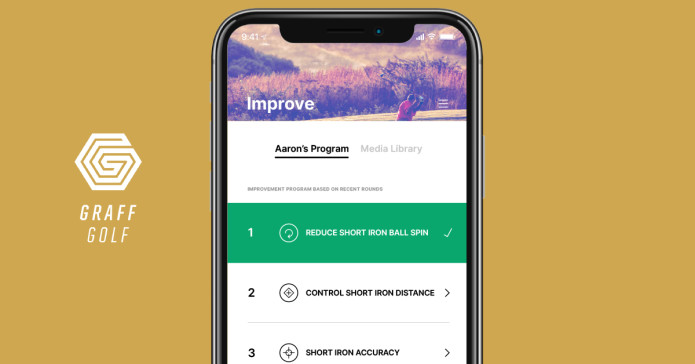 The Graff smart golf ball is capable of providing you with extremely accurate and precise statistics on all of your shots.
But understanding your shot stats is only part of the journey to getting better at golf. That's when the Graff app's Improve feature takes over—running deep analytics on your unique game to provide you with a clear pathway to improvement.
Using advanced AI and machine learning, our platform is able to interpret the potential areas of improvement in your swing and point you towards videos and drills to help you improve. The drills and videos are developed and designed by our very own Alex Fortey, previous PGA player, current professional coach and creator of The Art of Simple Golf.
As you hit shots with the Graff smart golf ball, the Graff app begins to compile the data. Here's the basic process for how improvement plans are created:
Our sophisticated AI analyzes your session data
Your data is compiled into per-club statistics
Improvement areas are discovered by comparing your stats to club-specific norms
The app funnels through our media library to serve up a custom strategy
You complete the program and the strategy refines further
This platform is extremely intuitive and easy to use. Not only is golf improvement now fun and engaging—but it is informed by your own data and driven by purpose. No more arm aches for 2 days after 150+ ball range sessions.
We are quickly approaching stretch goal #2 and could not thank you enough for all the support and enthusiasm.
Remember—when we reach $75k we will be unlocking the Compete feature! The entire team at Graff wishes you safety and good health while we battle these tough times.
Best,
Team Graff