Hey everyone,
The family here at Graff wishes you are staying safe during these scary and uncertain times. We will be posting an update in the next week or so to explain how COVID-19 is affecting our business and timeline.
Today, we want to give you a more in-depth understanding of the Graff app's Analyze feature.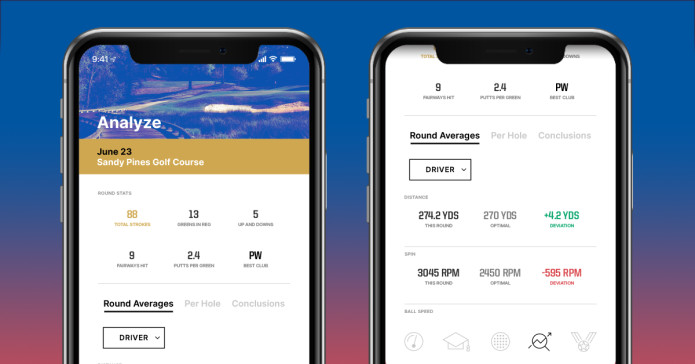 After playing a round or practice session, you will be immediately directed towards the Analyze screen. Throughout your session, the ball is recording data on six key metrics:
Ball Velocity
Spin Direction
Spin Rate
Hang Time
Launch Angle
Carry Distance
As analytics platform subscribers, you are able to access all of this data and use it to your advantage in a very intuitive way. You can quickly sort and filter through the data by session, by club, and by time.
There has never been an easier and more efficient way to highlight your strengths and weaknesses and begin to truly understand your unique golf game—see which clubs you are hitting well and which ones you should spend more time with at the range or in the backyard net.
Graff's analytics platform uses deviations based on per-club ideals and weather-neutral conditions to allow Graff Golfers to fully comprehend the specific areas of their game that they need to focus on.
We are quickly approaching stretch goal #2 and could not thank you enough for all the support and enthusiasm. It is extremely encouraging and exciting for us to see after almost two years of development. Make sure to share with friends and family to help us reach our next goal of $75,000!
Best,
Team Graff